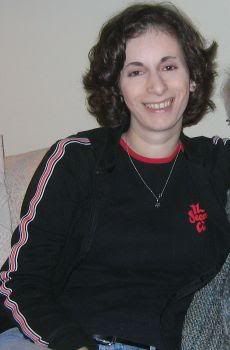 Hi everyone! My name will appear as Alexandra on the discussion board but I usually go by Ali (pronounced like
alley
). I was born and raised in Knoxville, TN. After graduating high school I moved around to a few different places (Greensboro, NC; Miami; Asheville, NC) and tried my hand at my first career choice, which was massage therapy. I eventually wound up settling in Toledo, OH where I have been living for the past eight years.
I received an associate's degree in Liberal Arts from Owens Community College in 2006 and a bachelor's degree in English from the University of Toledo in 2008. I have worked as a Bookseller at Barnes and Noble, in a variety of stores, for ten years now. I love to write, and I love reading and books. My favorite authors are Kurt Vonnegut and Toni Morrison.
My love of books is what has lead me to pursue an MLIS. While I enjoy my job as a bookseller, I would like to take those skills a step farther and learn how to incorporate research and technology in order to help people access information and learning. I am also interested in the preservation of information because I believe it is essential to our culture. I am leaning heavily towards becoming an Archivist because of my interest in information preservation. Although, I sometimes think I should just work in a museum because I love spending hours and hours in them. However, I am also interested in Academic Librarianship, because I believe it would allow me to incorporate my background in the humanities and I enjoy being in an academic atmosphere.
Since I am undecided about which career I would like to pursue, I hope that this class will introduce me to all aspects of LIS so that I can make an informed decision about which career is right for me. I also hope to get out of this class a solid foundation from which to build the rest of my studies.
I look forward to getting to know all of you! You can follow me on
Facebook
or
Twitter
.